8 Top Google Optimize Alternatives with Pros, Cons, & Real Reviews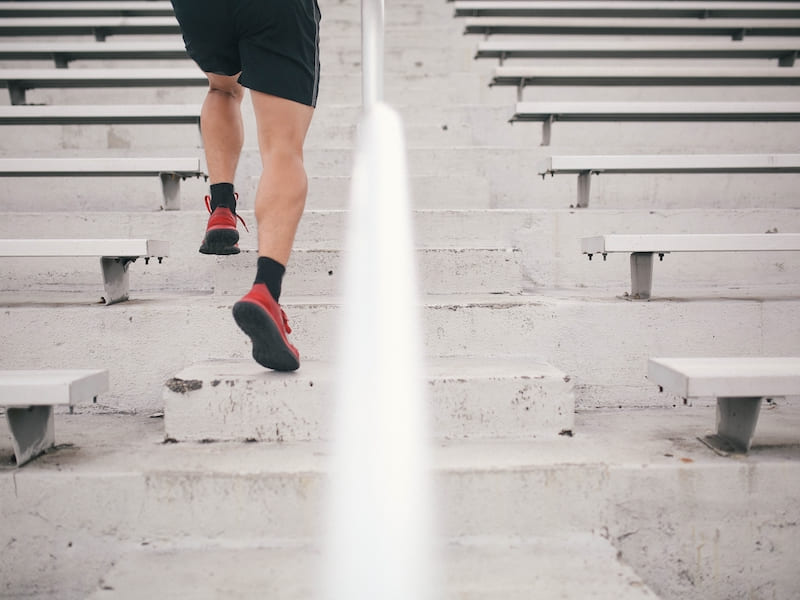 Breaking News!
Google has just dropped the bomb that they're pulling the plug on Google Optimize come September 2023 and has no plans to bring A/B testing to GA4. This news might have sent some testers into a frenzy, but here's the thing – it's also a prime opportunity to raise the bar on optimization and consider more robust solutions that can meet the growing needs of the market.
In this blog post, we'll break down the strengths and weaknesses of Google Optimize and give you the lowdown on the top contenders on the market, guiding you to make the best decision for your optimization needs.
What Is Google Optimize?
Optimize is Google's free web optimization tool that will sunset in September 2023. As we anticipated for months, on January 20th, Google announced not only 12,000 layoffs but also its sunset.
GO is a favorite of beginner testers due to its easy-to-use interface and many basic features. But it is also notorious for its roadblocks when it comes to conducting more extensive tests:
Only 5 tests at a time
Only 3 goals at a time
Only test websites, not apps
Only test for 35 days maximum
An amazing tool, no doubt, especially when you want to get your feet wet in A/B testing without committing some funds.
Google Optimize is more of a freemium tool; a limited-feature version of Optimize 360, Google's beefed-up optimization tool that will be discontinued in September as well.
Why Do Agencies & Businesses Invest in Google Optimize?
Even with those limitations, GO used to be the tool of choice for some agencies and businesses. And rightfully so. There are use cases where GO seems like an ideal choice:
Learning A/B testing: If you're just starting out A/B testing and want to get a sense of how it works, it made sense to use a tool that doesn't cost money.

Because chances are, you may not be able to generate an ROI for your testing at that stage. Any ROI you get from free products will always be 100%, as long as you learn something.
Proving a design idea or other proposed idea: Instead of arguing back and forth about whether a design idea will work with your audience, you can just test.

Also, it works if you have a small business without the marketing budget to pay for a tool. This way, you can decide if a certain change helps or hurts your bottom line before implementing the change.
Experimentation program not mature enough: If you're only running 1 experiment a month, it wouldn't make sense to pay for a tool and you might just refocus on other marketing efforts to something else than A/B testing. If your experimentation program grows to where you have to run several tests a week, then you need to look for alternatives.
Digging for insights for executive buy-in: If you're trying to convince C-suite and other stakeholders that experimentation should become part of your company culture, you'll need to demonstrate that without a budget. That's where a free A/B testing tool like Google Optimize came in handy. Convert's Basic $349 plan might be able to help with that after its sunset.
How to Choose a Google Optimize Alternative
To make the right choice for your experimentation needs, follow these 3 steps:
Take note of what's missing for you in Google Optimize and realize you need to switch before September 30th, 2023:
Take a look at what Google Optimize lacks that you need to advance your conversion rate optimization program.
Are they limitations to a higher test velocity? Do you need access to expert human support to help your team grow faster? Is it transparent pricing or do you want to have a stronger grip on privacy matters?
Whatever it is, write it down. You'll need that to go through a list of Google Optimize alternatives.
Compare the alternatives:
I've handpicked these alternatives below considering that you're coming from a free A/B testing platform with a beginner-friendly UI. So, they're mild step-ups but with full-range features, so you can put limits behind you.
Shortlist potential candidates and test them out:
You would've discovered 2 or 3 tools that you'd like to try. Before you commit to learning how to use a fresh tool and paying for it, find out if it's right for you through a demo or free trial.
Newsflash: There's something we're introducing to help with your assessment…
Consciousness Quotient (CQ): It is a measure of how much a company or brand cares about its impact on the planet.
For example, Patagonia's popular "anti-growth" strategy has sustainability at its core.
In the context of A/B testing or CRO tools, this will be a company that contributes to offsetting the threats facing our planet. This is more than just using less energy and recycling everything.
It involves adopting and sticking strongly to sustainable business practices, supporting eco-friendly partners, and minimizing carbon footprint (into negative values, if they can). This way, when you use such tools, you're optimizing and experimenting in a way that keeps the planet healthy.
Now, what are those alternatives? Considering where you're coming from and your unique needs, what's the most natural and beneficial A/B testing tool to switch to?
Top 8 Google Optimize Alternatives
Convert Experiences
Zoho Pagesense
Explore by Omniconvert
VWO Testing
Kameleoon
SiteSpect
Adobe Target
Dynamic Yield
Convert Experiences is a tried and true Google Optimize alternative – you get advanced features to further your experimentation program at one of the most affordable prices in the CRO industry.
We have plans starting at $349 per month, a 4x faster support team that prioritizes your success, more functionality at this price point than any other competing tool out there… and most importantly, a 13-year legacy in business.
We've supported GO switchers since 2016.
Plus, on the back of the clarification that Google Optimize capabilities will not come to GA4, we have deep integrations with GA4, if that indeed is your preferred tool to analyze A/B testing data.
TrustRadius score: 9.4 out of 10 based on 17 reviews (similar ratings on G2: 4.7/5 from 47 reviews).
Pricing: Starts at $349/mo.
Got free plan? Yes. You can test run for 14 days without giving up your credit card info.
Got customer support? Yes, including forum support, live chat, email, and phone calls depending on your plan. And there's a knowledge base as well.
Integration to Google Analytics: Yes.
Test limitations: This depends on your chosen plan. But all the details are transparently shared on the Pricing page.
Client-side or server-side? Both. You get a client-side WYSIWYG editor and also can run custom JS on the server side. Our Full-Stack is in beta.
Pros:
Over 90 integrations with other tools (such as Shopify, WordPress, HubSpot, WooCommerce to name a few)
Natively flicker-free testing
Unlimited tests and no 3rd party cookies
4x faster customer support team than industry average (**based on Zendesk data)
Bayesian & Frequentist stats engines
Full-Stack at no extra cost
Official GA4 integration & 27-second GO Data migration tool
Advanced targeting & goal engines (with 40+ filters)
Reusable audiences, goals, and locations.
Flexible monthly plans for enterprise grade features. The most affordable all-round option for higher traffic tiers
Cons:
Lacks heat maps and survey modules
Consciousness Quotient (CQ): Convert is built on a foundation of care for people and the planet we call home.
That's why we're at the forefront of privacy consciousness and are entirely eco-friendly. We are 15x carbon negative, plant trees, donate to charities, promote diversity, and much more.
What people say about using Convert Experiences:
We get it! As you read this post, you are upset and troubled that your tool is going away. Turbulent times.
We empathize. As we've been empathizing with GO switchers since 2016. You know the drill — please use the Way Back Machine or any other handy web retrospective app you prefer to look at our pricing over the years.
We've excelled at delivering stellar value (enterprise grade A/B testing features) at very affordable rates. And this IS our narrative. Not a last minute offer to grab installs.
We know how to work with GO switchers on a budget. And we can get you to success!
PageSense is the conversion optimization and personalization platform of Zoho. It helps you track and analyze visitor data, optimize and personalize their experience, and experiment with ways to improve the conversion at each stage of your funnel.
G2 rating: 4.1 out of 5 stars based on 20 reviews (none on TrustRadius).
Pricing: As low as $16/mo when billed annually.
Got free plan? Yes, there's a 15-day free trial.
Got customer support? Yes, but reviews don't speak nicely about it. Long response time is the common theme.
Integration to Google Analytics: Yes.
Test limitations:
Maximum of 10 projects and 50 goals
No advanced code editor
Client-side or server-side? Only client-side.
Pros:
One of the cheapest A/B testing tools available
Integrates with Mixpanel, Google Ads, Intercom, and more
Easy-to-use funnel optimization and testing features
Cons:
The support team might not be top-notch according to reviews
Can be difficult to set up your first test
Consciousness Quotient (CQ): They use state-of-the-art green data centers all over the world. They also have a free school that teaches skills for software careers. To top it off, they pay their students and employ them automatically.
What people say about using Zoho PageSense:
Explore by Omniconvert is one of 4 in a suite of tools for eCommerce growth. The other 3 complements the A/B testing function of Explore. Explore on its own can help with optimizing your customer journeys and you don't have to be in the eCommerce industry to use it either.
TrustRadius score: 10/10 from 2 reviews (on G2, that's 4.5 out of 5 stars based on 72 reviews).
Pricing: Plans start at $167/mo when billed annually.
Got free plan? Yes.
Got customer support? Yes, live chat, a 30 minute 1-on-1 onboarding, along with a resource hub.
Integration to Google Analytics: Yes.
Test limitations:
Cannot run two separate tests on one page at the same time
Better suited for eCommerce use cases
Client-side or server-side? Only client-side testing.
Pros:
Great customer support
It's easy to set up your first test with the onboarding guide
Comes with multiple segmentation, targeting, and personalization features
Cons:
Requires solid HTML/CSS knowledge
It costs a substantial amount once you get to use it
Consciousness Quotient (CQ): I couldn't find any info to help assess their CQ.
What people say about using Explore by Omniconvert:
VWO stands for Visual Website Optimizer. They are majorly an A/B testing tool but also offer other marketing features that help with behavior analysis, experimentation, and re-engagements.
Coming from Google Optimize, this tool would be fairly easy to use for scaling your optimization program.
TrustRadius score: 6.6 out of 10 based on 99 reviews (but that's 4.2/5 on G2 based on 281 reviews)
Pricing: Free starter plan with limited features. For additional features, contact the support team for custom pricing.
Got free plan? Yes, FREE for up to 50,000 unique visitors.
Got customer support? Yes, via email, phone call, and resource page.
Integration to Google Analytics: Yes.
Test limitations:
Advanced targeting, multipage tests and post segmentation not included in the starter plan
MVTs not included in the basic plan
Client-side or server-side? Client-side only.
Pros:
There are customization options to adapt your test to different scenarios
Easy to plan and execute tests with dev help
Can track long-term goals
Test grouping available
Cons:
There's quite a learning curve to grasp the full range of VWO
Consciousness Quotient (CQ): Not much information is available for this. But they've shown generosity during COVID.
What people say about using VWO Testing:
Kameleoon is an enterprise-level experimentation platform. It's a step up in functionality, UI, personalization settings, and integrations.
They're big on data protection and privacy, that's why Healthcare and Fintech companies prefer it for optimizing engagement and conversions.
TrustRadius score: 9 over 10 from 48 reviews (G2 rating is 4.7 out of 5 stars from 27 reviews).
Pricing: Custom pricing is available after you contact the sales team.
Got free plan? No.
Got customer support? Yes. An account manager is available as well.
Integration to Google Analytics: Yes.
Test limitations:
Only email alerts are available
Cannot create archive folder
Older browsers are excluded from the tests, e.g. IE7
Client-side or server-side? Both. It has a WYSIWYG editor and a code editor.
Pros:
No-code visual (WYSIWYG) editor
Integrates smoothly with other tools
Has advanced anti-flicker technology
Accurate planning and test execution
Cons:
The visual editor loads slowly
Need developers to help with implementing complex scenarios
Reporting dashboard needs more personalization
Consciousness Quotient (CQ): I didn't find any information to prove Kameleoon's CQ.
What people say about using Kameleoon:
SiteSpect is known for its speed, although it's only slightly faster than Convert Experiences and significantly faster than VWO (about 1.3secs) and other tools on this list. It's a tool of choice for enterprises with high traffic sites — not ideal for beginners in A/B testing.
TrustRadius score: 8.0 out of 10 from 10 reviews (the TrustRadius reviews are old but the star rating is similar on G2 with 4.4 out of 5 from 53 reviews).
Pricing: You'll have to contact sales for custom pricing.
Got free plan? Yes.
Got customer support? Whether free or paid, you get customer support via email and phone. You can also dive into the knowledge base for more help content.
Integration to Google Analytics: Yes, it's available.
Test limitations: N/A.
Client-side or server-side? Both.
Pros:
Great for security-conscious teams
Support all markup languages, style sheets, and scripting languages
No flicker
You don't need to modify the production version of your code
Cons:
There's a learning curve to get started
You may need the help of a developer to set up your tests
Consciousness Quotient (CQ): They sponsor charity projects.
What people say about using SiteSpect:
Adobe Target is another enterprise-level testing tool that works hand-in-hand with Adobe's analytics tool. One does the personalization and the other does the segment targeting to deliver personalized digital experiences to visitors.
TrustRadius score: 7.3 out of 10 based on 35 reviews (G2 rates it 3.8 stars from 29 reviews).
Pricing: Custom pricing is only available after filling out a form and talking to the sales team.
Got free plan? No.
Got customer support? Yes, with video tutorials and a knowledge base.
Integration to Google Analytics: Yes, but you'll need dev help.
Test limitations:
It is only available to customers of Adobe's analytics tool, part of the Adobe Marketing Cloud
You'll need a developer to integrate with Google Analytics
Client-side or server-side? Both.
Pros:
Easy to use UI
Automated personalization, easy to use even for beginners
Has experience targeting with the help of AI
Can execute multiple tests at the same time
Easy to get a hang of it with a setup and testing walkthrough
Cons:
You can't test it for free
It's quite pricey
It's best for Adobe Analytics, not Google Analytics
Need high traffic volume to get the optimum performance
Consciousness Quotient (CQ): They champion product innovations that protect the environment, work in sustainable buildings, promote diversity in the workplace, run community action programs, and more.
What people say about using Adobe Target:
Dynamic Yield is an experimentation platform for high-volume sites for A/B testing, omnichannel personalization, predictive test improvement via machine learning, and other features. It's another tool of choice for enterprise experimentation programs.
TrustRadius score: 8.9/10 based on 79 reviews (while G2 rating is 4.3 out of 5 stars from 82 reviews).
Pricing: You talk to the sales team to get your custom pricing.
Got free plan? You'll have to start with a product demo.
Got customer support? Yes, you can talk to support via phone call and email. There's also a knowledge base to help with installation.
Integration to Google Analytics: Yes, that's one of its supported integrations.
Test limitations: Best suited for enterprise-level ecommerce.
Client-side or server-side? Both
Pros:
Has full stack integration
Supports omnichannel testing and tracking
Great support team and learning center
Advanced personalization that can run predictive targeting of messages
Cons:
Doesn't have a seamless sync with analytics
You may need the help of a developer to get set up
Consciousness Quotient (CQ): Dynamic Yield gives free access to charities, non-profits, and minority-owned small- and medium-sized organizations. They also do work in their community.
What people say about using Dynamic Yield:
Best Google Optimize Features
A/B, A/B/n, Multivariate and Split URL Testing:
These are the essentials of most experimentation programs. The only limitations come when you want to run a number of these tests at the same time.
You don't have to hardcode your way to any test, you could just use the visual editor to make simple changes. Whether you're editing your headline or changing the position of a page element, you can do without writing a line of code.
What if you don't mind writing the code? GO comes with HTML/CSS/JS code editor for your added layer of flexibility. It's just maxed at 10,240 characters.
Simple Beginner-Friendly UI:
Lots of features come with lots of options. Google Optimize is lightweight with only the essential features you need to run A/B, A/B/n, MVT, and split tests. So, for a beginner, it is a focused environment that doesn't make your learning curve steeper.
Activity Log and Experiment Scheduling:
Track changes for team collaboration or just to know what you did in the past. Also, you can manage start and end dates for your experiments ahead of time.
Integration with Google Analytics:
Of course, it makes perfect sense that Google Analytics and Optimize will have the smoothest sync. But that's the case 100% of the time. Regardless, this is one of the easiest integrations to implement.
As of now, there is no alternative to Google Optimize in GA4, despite Google hinting at some A/B testing features being added to its analytics product. And what is the likelihood of it being ready by September 30th?
Google Optimize & Privacy
Privacy concerns are rising and strict regulations are in play. The fines are heavy, so you'll want to be on the safe side when A/B testing, even if it was free.
Many A/B testing vendors are gearing up for when cookies will no longer be allowed and their customers, the marketers, have got questions. You can experiment and respect visitor privacy at the same time. Convert does it.
However, is that the case with Google Optimize?
Google continues to roll out privacy-safe solutions that respect user consent choices. You'll find them stating that they comply with local data protection laws in the country where their products and services are used.
And when handling users' data involves third parties? They add they will work with third parties and data protection authorities to keep users' data safe and respect consent.
Main Issues with Google Optimize
Despite Google Optimize's benefits, there are issues that made CRO specialists and marketers shift to other tools. In fact, we've compiled a handy list of 9 (little known) Google Optimize limitations that further throttled testing capacity.
But returning to the purpose of this blog, here is a re-fresher:
1. Feature limitations
Google Optimize is a throttled version of Google Optimize 360 as you can see in the comparison chart above. The free version can only take you so far in a small experimentation program. You'll hit a wall when you wanted more than:
5 tests at a time
3 goals at a time
90 days runtime
16 variables in multivariate tests
10,240 characters in the code editor
And if you want to test complex features, add goals while your test is running, and customize a Google Analytics audience, you're just going to bump into more blockades.
We have migrated, all the customers we initially planned to migrate (two of them). Thanks to the no-limits on Convert compared to Google Optimize. If it was not for Convert we would not have been able to retain those customers.

Jonny Longden

JourneyFurther
2. The sampling issue
When you have a lot of web traffic (i.e. millions of visitors), running tests and extracting results for those tests will demand significant resources on the part of your tool.
A free tool runs on computing, network, and storage resources and for such a test, you'll be drawing a lot of those resources. They can save on those resources with sampling – reports will load faster and they'll spend less on infrastructure.
Google has denied sampling occurred on the free and paid version of Optimize and Analytics but optimizers still encounter the problem:
At Speero, most of the sites we work with have a rather large number of visitors, generating millions of hits every month. Naturally, most of those sites have Google Analytics and not all of them have the premium GA360 version. This means that sampling is a problem we deal with on daily basis, especially when analyzing the results of A/B tests using custom segments. Be it Optimize or some other tool, sampling is still a problem when it comes to analyzing this data in Google Analytics. That being said, the numbers you see within Google Optimize's reports are not sampled but those don't allow for any advanced analysis. While data in Google Optimize reports isn't sampled and it doesn't say it clearly in its ToC, I believe that this data is still being affected by the data collection limits mentioned in Google Analytics ToC. This belief is supported by the fact that Optimize is based on the same dataset as is Google Analytics and we've seen some rather weird numbers in Optimize for sites that receive massive amounts of hits (100 million and more a month).

Silver Ringvee

CTO, Speero
Furthermore, there is another pitfall that fewer optimizers know of or pay attention to. And that is the introduction of the "user" metric toggle button to the Google Analytics ecosystem. With this, you can, in theory, pull valuable user-level data that session-based metrics don't provide.
However:
This toggle button is set to "ON" by default, contrary to the documentation.
The user metric setting does not provide an exact count of users, it is a probabilistic estimate.
GA4 has done away with the session-based setting. This means probabilistic counts are all you get when you shift over to GA4.
It will sunset on September 30th.
Georgi has done an exceptional job of explaining this in his blog.
Sampling or no sampling, Google Optimize worked on the same dataset as Google Analytics 4 might spell more inaccuracies for experimentation experts using the former free tool.
3. Lack of customer support
Being a free tool, there's no reason for Google to pay a dedicated support team to help users with problems when using Optimize. Although they offer an extensive knowledge base and a community to answer questions you can't find answers to, this means your solutions arrive too late. Before the shutdown was announced, hundreds of questions remained unanswered.
Only the paid 360 version offers phone, live chat, and email support.
Other A/B testing tools, like Convert Experiences, offer 24/7 support via active forums, live chat, email, and phone calls on most plans. You get to talk to a real human being without jumping through several hoops.
4. Tested visitor count inflation
When someone visits your site in the morning and logs back in 5 hours later, Google Optimize and Analytics record that as two unique visits. That's because sessions are recorded as lasting 30 minutes to 4 hours.
Why so short? To minimize the use of resources for a free tool.
You can imagine how this inflates the number of unique visitors and ruins your conversion rate.
5. Problem with flicker
Flicker is when a visitor gets a glimpse of the original page before the variant loads on their browser. This is a common problem, but most testing tool vendors have figured it out and now offer flicker-free testing.
But Google Optimize's solution is quite different. Instead of being an in-built feature, it requires you to install an anti-flicker snippet that affects your page loading time significantly. This problem won't only mess with the user experience but will also impact your site's SEO.
6. Real-Time: Reality or Illusion?
There is no doubt here. Google's documentation states this, loud and clear. There can be up to a 12-hour delay between the time an event (conversion) occurs in the Google Optimize served experiment, and when it shows up in the reports.
This is because the data is first pushed to Analytics for processing, and then sent to the Google Optimize reports.
Can you really wait for half a day to get insights (when needed)? Or to potentially spot a problem in the experiment setup? Isn't A/B testing supposed to make you agile?
Next Steps
Google Optimize was a great tool while it lasted, but don't wait until the last minute to switch. With the tool no longer being updated, it's important to find a replacement as soon as possible. There are many A/B testing alternatives that have the features you need in the list above.
Take note of the features that matter most to you and are missing from Google Optimize. Shortlist the tools that meet that need and then weigh them against your criteria. I'm willing to bet your next A/B testing tool is on this list. Bookmark it.
Originally published June 08, 2023 - Updated November 06, 2023
Mobile reading?
Scan this QR code and take this blog with you, wherever you go.
Editors
Carmen Apostu
In her role as Head of Content at Convert, Carmen is dedicated to delivering top-notch content that people can't help but read through. Connect with Carmen on LinkedIn for any inquiries or requests.